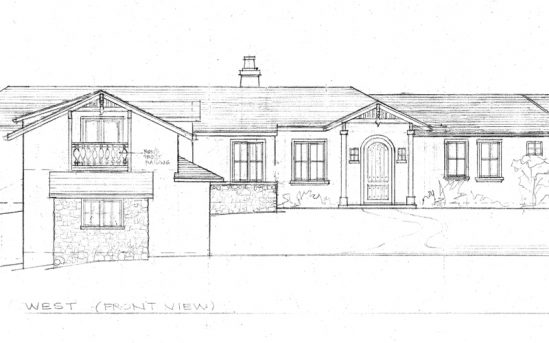 Innovative Design
Our innovative architects transform your ideas and feelings into an architectural rendering of a space you are excited to call home.
The Nelson Builders team is involved in every aspect of custom home design. Having completed many projects in the North Bay area, we understand that clients have a unique connection to the location they choose to build their dream home, and they have a vision of how they would like to live. ​Working closely with each client throughout the design process, our design team strives to develop a complete understanding of the client's vision and will develop a design to make that vision a reality.
The Architectural & Design Process
​We offer a full in-house design-build service. Custom homes are designed to meet your individual lifestyle and the unique character and environment of each home site. We create connections between indoor and outdoor environments to maximize your living spaces and fully capture all that our area has to offer.
Our design to build process will take you from general ideas to a fully custom designed set of plans. After gathering all the necessary survey work, ranging from topography evaluation to tree surveying, we will work with our architects and designers to put together a set of plans that fits your property and your needs. 
The design stage can start either from an existing plan or home you've seen or completely from scratch. We will work in stages from preliminary floor plan layout to custom exterior elevation design and finally a full construction set of plans.

Once you approve the architectural plans and the selections, we will move to finalize the contract price. The contract will include the specifications, time to complete the home, and the contracted price. Once financing has been ensured for the project we begin the process of approvals and permits.

We take building your dream home very seriously. We understand that while designing and building a new custom home can be exciting and fun, it can also be intimidating and even a little scary. Our building process helps ensure that our client's experience is exciting, unique, pleasurable, and predictable.
Expertise in Permit Processing
Applying for permits can be a daunting task, especially for home owners who haven't been through the Building Department process. A contractor who has experience will have a complete file with soils reports, civil engineering & grading. Also included (if applicable) septic and well certifications and architectural review. Having processed over 50 homes gives us an advantage knowing what is needed in the beginning with no complicated delays. Having a relationship with the Building Department as a contractor helps immensely.